"The Strength of the family (Father and Mother) is what makes a better community"
Robert and Wanda together,with NON-STOP COMMUNITY SERVICE in Philadelphia, PA and Camden, NJ since 1973
This photo was taken September 27, 1975 of the wedding of our founders Robert and Wanda Dickerson.

The Dickerson family strives very hard to be positive role-models, mentors, teachers and advisors to young people within the state of New Jersey and Pennsylvania, especially the inner-cities of Camden, New Jersey and Philadelphia, Pennsylvania. In communities where there is great despair, social ills, crime, and hatred, the Dickerson family still remains a treasure, sacrificing beyond the call of duty and what many call family time, to continue teaching and helping the communities, especially the young people. Robert and Wanda were blessed with four children, Jamal, Nasir, Atiya and Ayanna Dickerson, twelve Grandchildren and two Great Grandchildren. "WE ENCOURAGE THE INSTITUTION OF MARRIAGE & FAMILY"
CLICK PHOTO FOR VIDEO BELOW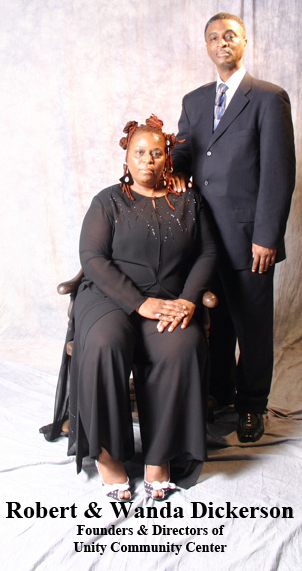 https://youtu.be/W85Dz1Ph1aI
Robert and Wanda Dickerson, Founders, Directors and the Creators of Unity Community Center and it's programs
Home of
Renowned- Universal Pasha Karate School
Sensational - Universal African Dance & Drum Ensemble
World Champion- UPK Pasha Generals
Beautiful & Marvelous- UCC Praise Dance Ministry & UCC Cloud Nine
Fabulous- UCC Royal Brass Band / UCC Music Ensemble & LITTLE JAZZ GIANTS
Promoting Academic Excellence- Dean Tree (THE DEANS)
Robert Dickerson the Manager of the Legendary David Beasley's EBONYS- http://originalebonys.com/
SCROLL DOWN & CLICK ON ANY PHOTO
TO READ BRIEF BIO OF ANY MEMBER OF THE
DICKERSON FAMILY:
Ayanna, Atiya, Mom Wanda, Dad Robert, Jamal & Nasir
Photo taken on January 14, 2007
CLICK ON PHOTOS
FOR BRIEF BIO and INFORMATION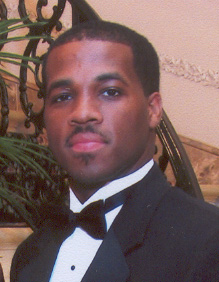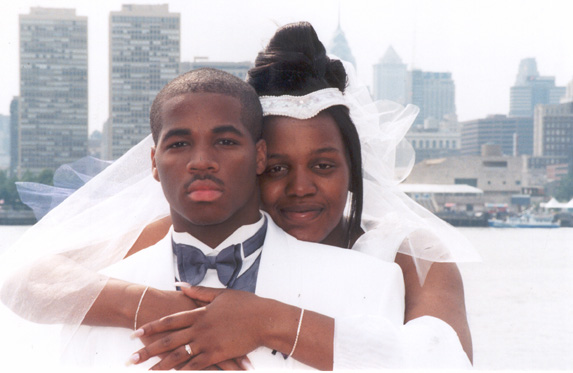 Jamal & Ronsha married 6/14/1997



Nasir P. Dickerson (CLICK ON NASIR'S PHOTO FOR BRIEF BIO)
JANAS UNIQUE HAIR SALON
Atiya & Dwayne Johnson married May 28, 2005

Ayannna P. Dickerson
Graduate of Camden Creative Arts High School and earned a Bachelor of Science Degree
in Business Management at Rutgers University 2010 and a Master of Arts Degree /
Counseling in Educational Settings from Rowan University 2013.
IT'S TRUE
The Famous AFRICAN PROVERB
"IT TAKES A VILLAGE TO RAISE A CHILD"
"We must practice and be what we preach and teach"
Robert Dickerson Bio- Universal Pasha Karate School-
Robert Dickerson Bio- Universal African Dance & Drum Ensemble-
Robert Dickerson Bio- World Champion UPK Pasha Generals-