Nasir Dickerson and Hassan Sabree are the band directors and teachers of the UCC Little Jazz Giants.

The UCC Little Jazz Giants is a young jazz band with its roots in Camden, New Jersey and Philadelphia, Pennsylvania. Their music has been described to be somewhere between "Hard Bop and Memory Lane". The musicians, who range in age from seven to eighteen seek to preserve the traditional sounds of jazz that originated from the depths of New Orleans and spanned to the corners of the world. The group has made appearances at the Chicken Bone Beach Jazz Festival, Cliveden Jazz Festival, Omega Psi Phi Talent Hunt, Mc Donald's Scholarship Gala, NAACP Women's Month Luncheon, Mason's Regional Convention, John Lennon Educational Tour Bus, Cape May Jazz Festival-NJ and many other prestigious events.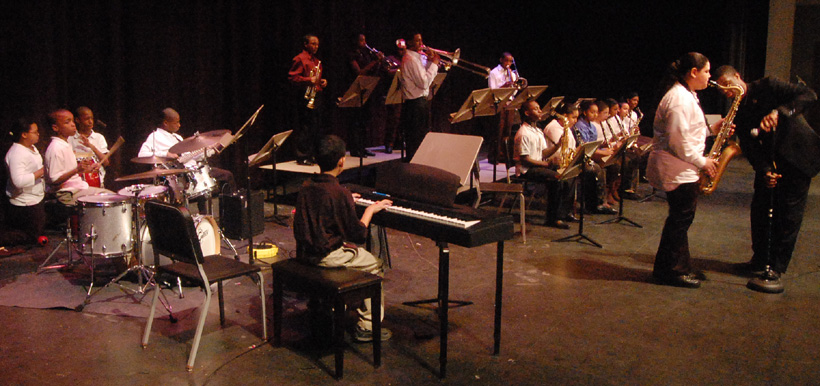 At a very young age Jamal Dickerson, Hassan Sabree and Nasir Dickerson and others in the Unity Community Center's UCC Music programs were the original UCC Little Jazz Giants. Since 1987 at the young age of 11, Jamal, Hassan and other talented young musicians paved the way for others. These young musicians were highlighted at many community events in the South Jersey and Philadelphia areas sponsored by the Unity Community Center in Camden, New Jersey and other organizations in the tri-state area.

All of the young children in the Unity Community Center were encouraged to study music by Robert H. Dickerson since1984 on the professional advice and instructions of Mr. Leon Mitchell, a musical pioneer and legend. These young musicians Jamal, Hassan and Nasir in the Unity Community Center encouraged hundreds to join the Camden Public Schools music programs. Today, many Camden teachers and administrators have recognized the contributions the Unity Community Center has offered to the Camden Public Schools, especially in the music educational programs and bands. We can all thank Mr. Leon Mitchell for his contributions to all that benefited from the marvelous young people who have exhibited high academic excellence in music and education.
Today, Jamal, Hassan and Nasir are Music School Teachers in the Camden Public Schools. They are also the music teachers in our Music Programs at the Unity Community Center, a non-profit organization in Camden, New Jersey. These magnificent scholars, who earned their Masters Degrees has dedicate their lives to the young people in the educational schools and sacrifice their time for the young people in many communities and especially within the Unity Community Center's after-school programs and late evening programs.
On September 24, 2011, Jamal, Hassan and Nasir were the subject and part of a team that won an EMMY AWARD. They received honors, awards and recognition all over America and the world.
We are very proud of their accomplishments and keeping the UCC LITTLE JAZZ GIANTS active for your listening pleasure and representing the hope of positive young people. We thank them for directing these young musicians and highlighting them at many prestigious events.
by Robert H. Dickerson
CLICK ON PHOTO FOR THE FAMOUS PROFESSIONAL VIDEO BY
THE JOHN LENNON EDUCATIONAL TOUR BUS ON 10/21/2007- FOR
CAMDEN NEW JERSEY'S UCC LITTLE JAZZ GIANTS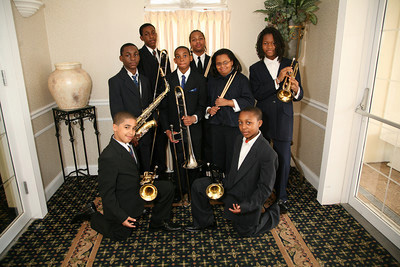 For Bookings
CONTACT US- CLICK HERE

CONTACT NASIR DICKERSON - E-MAIL- Nasir83@aol.com
http://www.facebook.com/#!/pages/Nasir-Dickerson-The-Renaissance-Messengers/111863975520571
---
CONTACT HASSAN SABREE - E-MAIL- hsabree77@aol.com
http://www.facebook.com/hsabree

http://www.youtube.com/results?search_query=camdenque&aq=f
---