Universal Pasha Karate (UPK)
PRESENTATION TEAM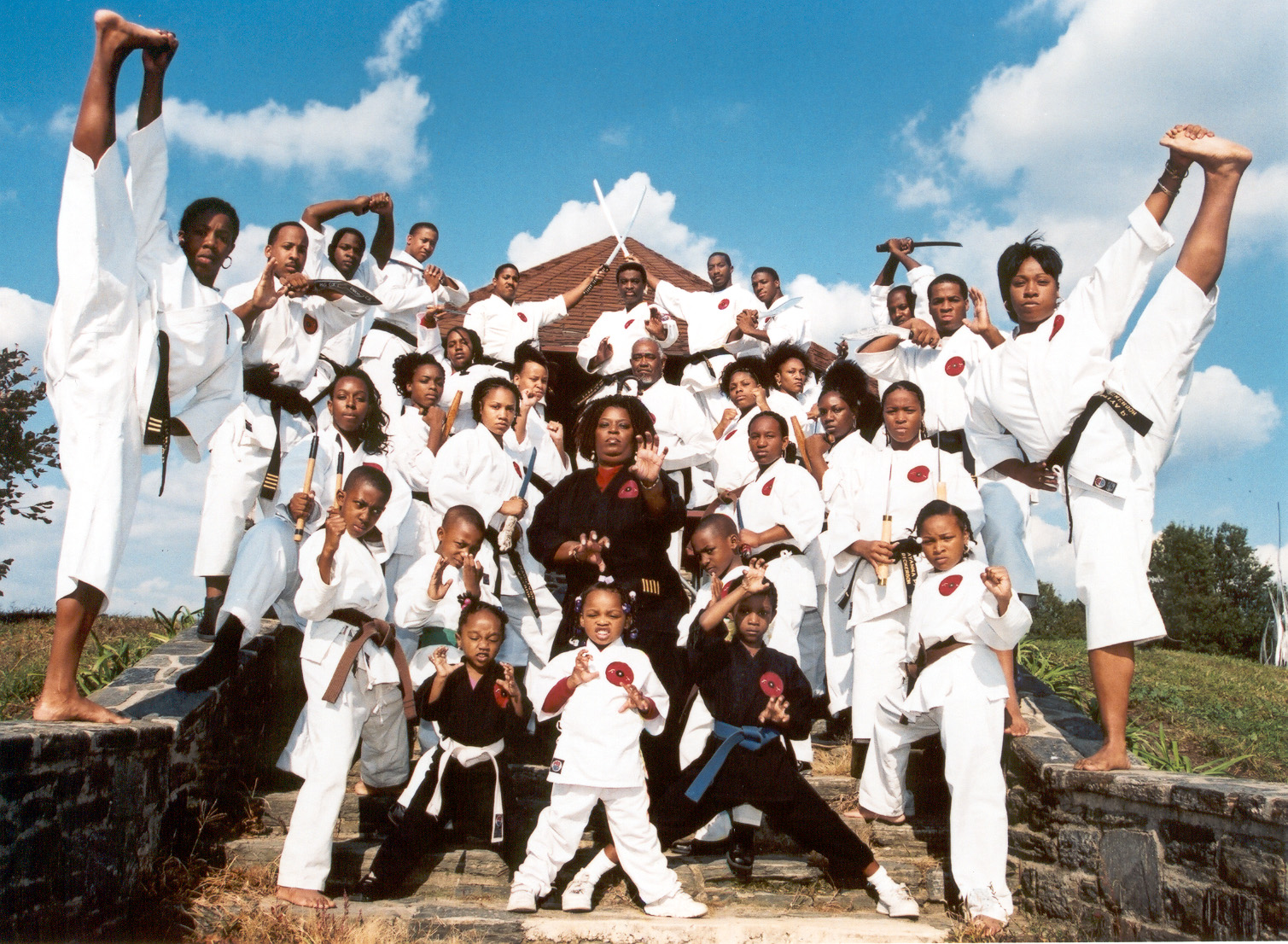 ---
Teaching throughout the Delaware Valley,
which includes South Jersey & Philadelphia, Pa.
HEADQUARTERED
Unity Community Center
Universal Pasha Karate School
1544 Mt. Ephraim Avenue
Camden, New Jersey 08104
Monday, Tuesday, Thursday and Friday
7:00pm to 8:30pm
(856) 365-4817 or (856) 365-1226
---
Universal Pasha Karate (UPK) Classes
and Registration Information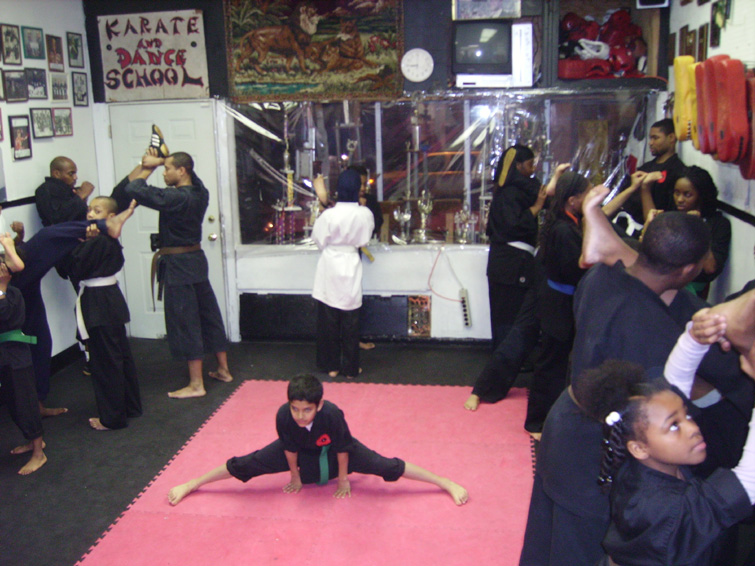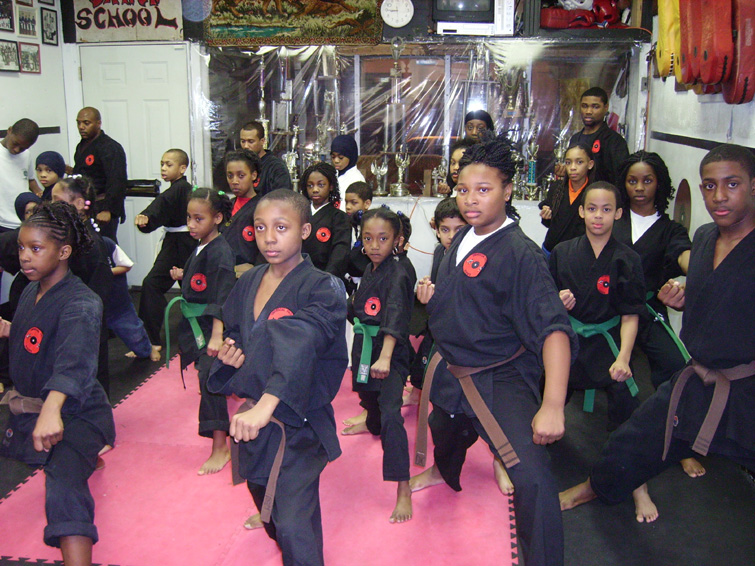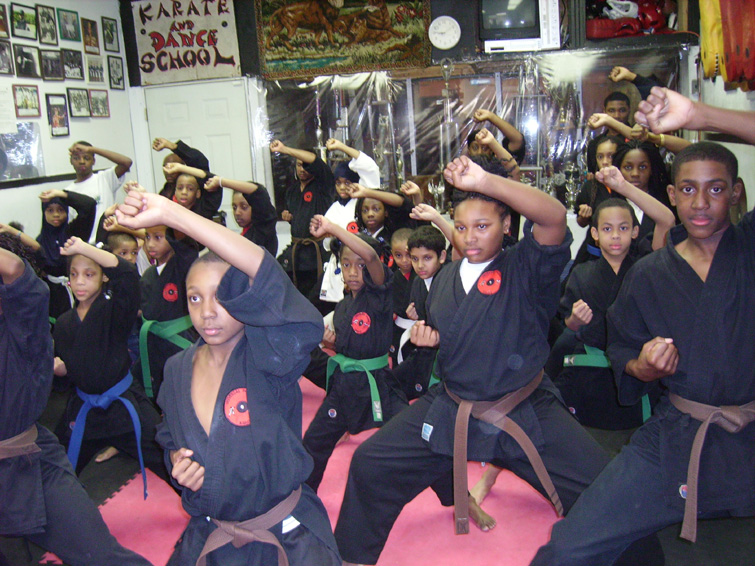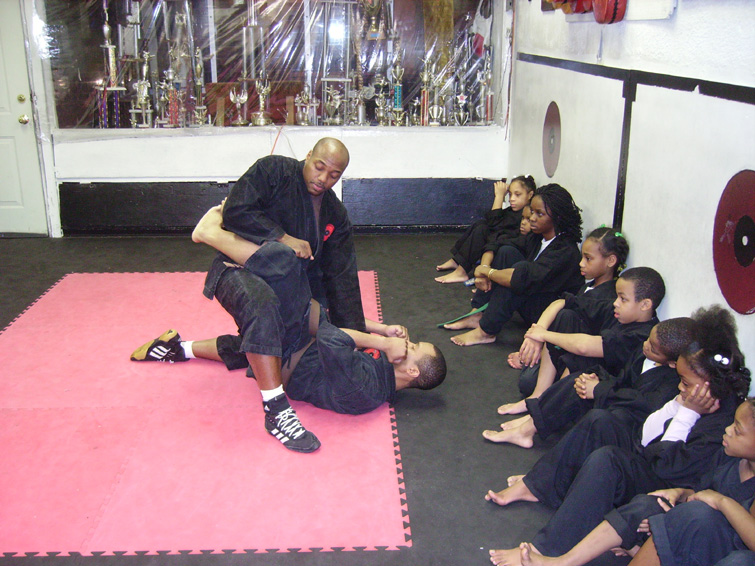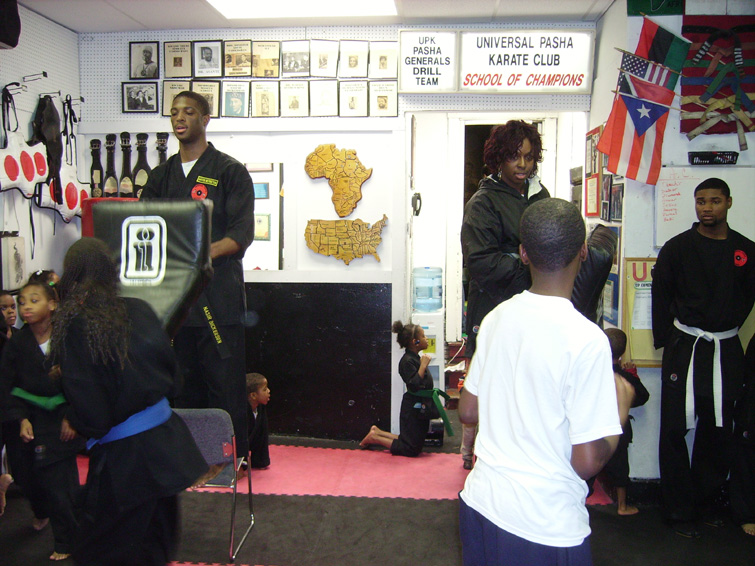 HOURS OF OPERATIONS:
MONDAY, TUESDAY, THURSDAY & FRIDAY
7:00 p.m. to 8:30 p.m. (All Students)
8:45 p.m. to 9:30 p.m. (Advanced Karate, Boxing, Kick-Boxing
and special attention classes)

***PRIVATE CLASSES ARE AVAILABLE***
One of the best Martial Arts (KARATE) Curriculums in AMERICA
GUARANTEED TO IMPROVE ACADEMIC SKILLS AND DEVELOP THE DISCIPLINE THAT
YOUR CHILD WILL NEED TO ACHIEVE ACADEMIC EXCELLENCE
MARTIAL ARTS IS A WAY OF LIFE
Guaranteed to DEVELOP-
Self-Defense Skills, Self-Discipline, Self-Confidence, Self-Control,
Self-Awareness, Character, Moral Character, Leadership Development & More
Guaranteed to IMPROVE-
Mental Concentration, Cardiovascular System,
Balance and Coordination,
Dexterity, Flexibility & More
Guaranteed to REDUCE-
Stress & Tension and to help you express yourself
PHYSICALLY, MENTALLY & SPIRITUALLY
Under the directions of Sensei Robert H. Dickerson
(9th Degree Grandmaster Black Belt)
***********************************************************************************
REGISTRATION
DEDICATED TO LOW-INCOME URBAN AREAS
PLEASE NOTE: ALL CLASSES ARE TRADITIONAL and the BEST.
On the market these classes are worth hundreds of dollars a month,
however due to our dedication and service to low-income urban areas and
under our non-profit status, we only ask for a minimum suggested donation.
REGISTRATION PACKAGE includes:
New Karate Uniform, Information Kit & First Month Dues
17 years of age and under: DONATION= $40.00
ADULTS /18 years of age and over: DONATION= $45.00
(Suggested Minimum Donation)
FAMILY SPECIALS FOR 2 OR MORE, PLEASE FEEL FREE TO CALL
(856) 365-4817 or (856) 365-1226
***********************************************************************************
After you complete your REGISTRATION PACKAGE- YOUR MONTHLY DUES WILL BE:
MONTHLY DUES
17 years of age and under: MONTHLY DUES / DONATION = $20.00
(Suggested Minimum Donation)

ADULTS /18 years of age and over: MONTHLY DUES / DONATION = $25.00
(Suggested Minimum Donation)
Absolutely No CONTRACTS / If you or your child(ren) decide to quit, there will be no penalties or fees, we wish you the best
******************************************************************************************
---
OUR MISSION
Save the children (Through Developmental & Discipline Programs)
LOVE & THE DEVELOPMENT OF SELF-DISCIPLINE IS THE KEY
OUR GOAL
"(Keep them in the Discipline until they development Self-Discipline)"
---
PLEASE NOTE:
All lessons are from the best instructions and styles of the Martial Arts (Karate).
Our instructions are superb, traditional, professional, and encourage safety for all
learning and practicing. Since 1984, the Universal Pasha Karate School, under the
directions of Grandmaster Robert H. Dickerson has produced more than 30 local,
regional and national rated KARATE CHAMPIONS and 19 WORLD KARATE
CHAMPIONS. Universal Pasha Karate School is blessed with one of the largest
BLACK BELT FEMALE KARATE TEAMS of CHAMPIONS in the U.S.A.,
and the number one 1992 Junior Karate Kumite (Fighting / Sparring) Team in
the United States of America, which landed us in many prestigious Karate magazines
all over the world. Universal Pasha Karate School has one of the best demonstration
teams in America. You will witness the wonders and the benefits of the Martial Arts
(Karate), by our powerful and dynamic presentation. Our demonstration team is one
of our major accomplishments to our performing arts programs. ALL OF THIS WAS
PRODUCED OUT OF A SMALL STORE FRONT IN ONE OF THE POOREST
AND MOST VIOLENT CITIES IN AMERICA. Many call this a MIRACLE.

We have also been inducted into FOUR prestigious World Martial Arts Halls
of Fame for these outstanding accomplishments. Be encouraged and KEEP GOING
STRONG AND NEVER GIVE UP. MAKE THE MARTIAL ARTS (KARATE)
A WAY OF LIFE. I have been blessed with my family (THE DICKERSON FAMILY)
that understands the value of the MARTIAL ARTS (Karate).


The true value and cost of these lessons would easily be hundreds
of dollars monthly, however because of our love and concern for the community,
we realize in most situations, inner city families couldn't afford these lessons.
Under our non-profit organization (Unity Community Center) which is the parent
organization to all of our discipline, cultural, music and educational programs, the
Universal Pasha Karate School ask for a minimum suggested monthly donations or dues.
Since our beginning in 1984, all of the programs including our Karate School
has been responsible for teaching thousands of students. No student was
ever excluded because of not having the minimum monthly dues.
ALL ARE WELCOME TO COME LEARN THIS SUPERB MARTIAL ARTS
(KARATE) SYSTEM. We also dedicate our time and our specialized teachings to
low-income urban areas, where single parents may need the most help in the
development of their children.
---
MEET OUR ACTIVE MASTER KARATE TEACHERS
CLICK HERE
Robert Dickerson, Wanda Dickerson, Jamal Dickerson,
Hassan Sabree, Nasir Dickerson, Kysame Watson, Haki Pratt,
Dwayne Johnson, Ronsha Dickerson, Anwar Sabree, Pamela Johnson, Genese Dean,
and Atiya Dickerson-Johnson

CLICK HERE TO MEET ONE OF OUR PRIDE AND JOY / Black Belt ROBERT WILSON who started his own Martial Arts School. We are very proud of him for his leadership while serving in the United States of America Arm Forces.
---
---
CLICK HERE FOR
UPK KARATE VIDEO